Wed 24 Jun 2009
Dear Michael Bay
Thank you for that two and a half hour epic of indistinct muttering and non-existent characterisation saturated in testicle jokes and ludicrously contrived situations designed around showcasing Megan Fox's cleavage.
Honestly, why would I mind you riding roughshod over my childhood memories. You know what's best for me. Sure, no - why should the characters in your films bear any relation to the characters from the 80s comic books or cartoons? Why should they look similar? You just go ahead and chuck it all in the bin and make up your own thing. I'm sure nobody will notice.
I NOTICED, MICHAEL. I
NOTICED
.
Here is what Ratchet looks like:
So who the
fuck
is this guy?
And why the fuck does he look exactly like this guy?
And why, in the first film, wasn't Jazz, like, a white sports car with a stripe? You couldn't have painted a big blue stripe down the middle of a modern sports car?
I have a few notes for you Michael.
Ironhide is RED. Optimus Prime is RED. 'Red doesn't work on film' you say? What? Um. I'm pretty sure I've seen red in films. All sorts of films. Three Colours Red. The Hunt for Red October. Films like that. They wouldn't put 'red' in the title if they couldn't put red in the film would they? NO MICHAEL THEY WOULDN'T.
Also: Starscream is WHITE with RED BITS. So you can tell him apart from the other two otherwise identical Decepticon planes Thundercracker and Skywarp. I remember, because I had the toy of Starscream. When I got him for Christmas, my first Transformer toy, when I was six years old, I was overjoyed. Overjoyed. He was my dream come true. I couldn't believe my luck. Little did I know that you were WAITING FOR ME MICHAEL. WAITING TO TAKE HIM AWAY FROM ME. WAITING TO MAKE HIM LOOK LIKE SOME SORT OF INDISTINCT STUMPY TRIANGLE-LOOKING THING THAT LOOKS ALL WRONG BECAUSE YOU THOUGHT IT WOULD BE "COOL" TO TRY AND MAKE HIM LOOK LIKE THE DECEPTICON INSIGNIA MICHAEL. YOU THOUGHT YOU COULD DO BETTER. WELL YOU DIDN'T. YOU DID WORSE. HE LOOKS
SHIT
NOW MICHAEL. HE LOOKS THE SAME AS ALL THE OTHER SHIT LOOKING ROBOTS IN THE SHIT FILMS WITH WHICH YOU'RE RAPING MY CHILDHOOD MEMORIES.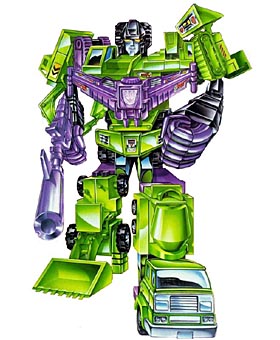 Also, Bumblebee was a VW Beetle. It was the 80s. They were in the 80s. That's what cars they had then.
The only thing you seem to have brought in from the 80s is some backwardly racist 'jive talking' characters.
I will refrain from spoilers because if anybody else reading this letter is anything like me then they'll want to see your film regardless of any bad reviews because they hold Transformers so dear that they're willing to embrace any live action realisation because they've been waiting for it since they were little children. And they probably think 'how could Giant Robots Fighting go wrong'? And then they'll go and see it and they'll realise that Giant Robots Fighting can indeed go wrong. It just takes enough hubris and a big enough budget and enough of a contemptuous disregard for the history of the phenomenon. It can go very wrong. Very wrong indeed.
I read the UK Comics in the 80s. I loved them. Every Saturday morning I would sit in the front room waiting to the paper delivery to hit the mat. From, like, 5:30am or something. Until 9:30 or whenever it was. I would read the stories with glee, read them again, then read them again, until the pages turned to rags.
Reading some of them again as a grown-up, I realised that the beauty of having SO many distinct characters meant that there was a healthy churn - a lot of danger, a lot of death, new characters constantly emerging, fostering a writing style that didn't need to be super-protective of a central set of characters because there were always new, more exciting characters around the corner. And in the comics, thanks to Simon Furman et al, the robots
were
characters. Some were likeable, some were heroic, some were annoying, some were super-cool, some were treacherous, some were incompetent, some were psychotically evil and hell-bent on destroying the Earth, and it
worked
.
In your second film I did not at ANY POINT feel concerned for the safety of ANY of the characters. With all the buzz-saws and shrapnell and barbed metal and pointy hooks it was pretty unbelievable when any of the human characters lasted more than ten seconds in the situations in which they were placed. Even the robots didn't seem to be in much danger. It was all dust and masonry and near-misses and as a result it was boring and irritating and it made me MAD.
I wish I could see a Transformers film with a Furman screenplay, set in the 80s, with much simpler robots, with Soundwave with a robot voice and Megatron that transforms into a small gun. That would be so much better than this shit you have been putting out, Michael Bay.
Thank you for your time Michael. We shan't speak again.
Regards
Michael Forrest